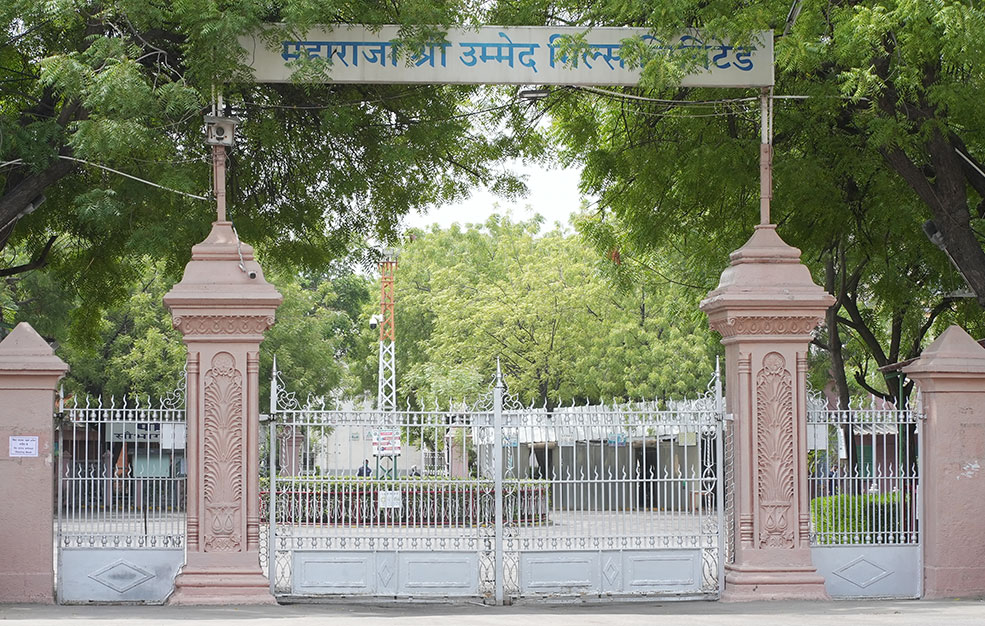 Welcome to Maharaja Shree Umaid Mills – The Future of Textiles
A pioneer brand that has a legacy spanning across 80 years, MSUM as we are renowned globally, is a part of the illustrious LN Bangur Group.
With an ISO 9001:2005 certification, a star export house status and various accolades we are a pre-eminent name in yarns and fabrics. As global leaders in natural fiber performance, lifestyle , fashion and utility textiles, we work tirelessly to innovate and upgrade while disrupting the industry with our benchmark practices.
" The Company has strong belief in developing and nurturing the relationship with the business associates for the mutual growth. "
The vast range of products compromises premium quality 100% Cotton Compact, Combed and Carded Ring Spun as well as Open end yarns, Elli-twist yarns and double yarns. Our products are known to meet all committed quality parameters for varied knitting and weaving applications. Our strong supply chain ensures the company products are available across the country through direct supplies and a network of agents.
Our 100% cotton fabrics are high performance fabrics as they go through an intricate process of weaving and processing -making them a preferred fabric for all our dealers and retailers. Our team has deep technical and specialist textile knowledge which lets us bring the best of fabric to life!