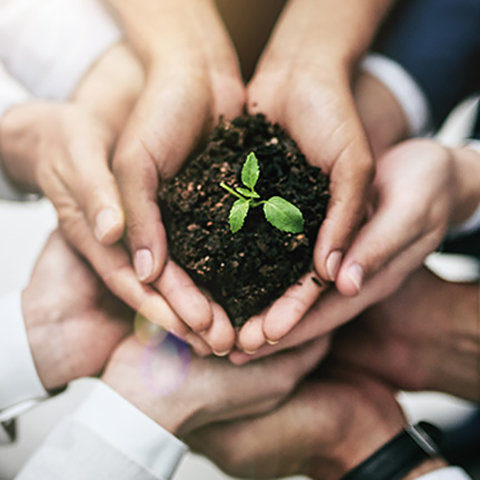 Corporate Social Responsibility
CSR Activities
The company is responsible for the direct employment of about 2250 persons in its textile manufacturing unit apart from the usual direct and indirect employment of a large number of ancillary units in the surroundings.
The company is as much known for its ethically sound approach in the utmost competitive commodity business as for devotedly discharging its social concerns by being instrumental in bringing up various institutions in the varied spheres of social services viz., Health, Education, Games & Sports, etc.
Silai School Initiative To Empower Women
Empowering migrant workers accessing additional means of family livelihood
There are around 3000 families belonging to vulnerable displaced communities who fled Pakistan due to religious persecution and atrocities. These families have been facing a range of legal, social and economic challenges rooted into history of their families' displacement menace. The displacement-oriented vulnerabilities further make the situation of the women more miserable within the family structure. Due to cultural taboos, gender barriers and legal limitations the womenfolk of these displaced families have no opportunities to take part in outdoor economic activities in order to supplement the livelihoods of their families. Upon interacting with them in association with the NGO Universal Just & Action Society (UJAS) we discovered the women of these families are adept at tailoring ,traditional embroidery and patch work with potential for marketability.
So we empowered 50 such households with sewing machines,seating stools and training. This has given them alternative means for their livelihood in a dignified manner. Further, we even provided extended assistance in tailoring apprenticeship, monitoring, mobilization and marketing. Today, they are able to engage productively and sell their work and support their families.
The district town of Pali and the surrounding region is served by a 300 bedded – Shree Bangur Govt. Hospital; Shree Bangur Govt. Senior Secondary School; Shree Bangur Govt. Post Graduate College; Shree Bangur Stadium and Shree Bangur Museum; Shri Bangur Dharamshala and Shri Venkatesh Temple. The company has been the promoter for getting established the Bangur Research Center – a hospital devoted to the four major specialties in human ailments, which is affiliated to the renowned SMS Hospital at Jaipur.
It contributed substantially to the establishment of the nationally renowned MBM (Magniram Bangur Memorial) Engineering College in the western Rajasthan at Jodhpur.
As a matter of routine, the different voluntary service organizations at and around Pali get supported by the company by way of contributions of its humble mite.